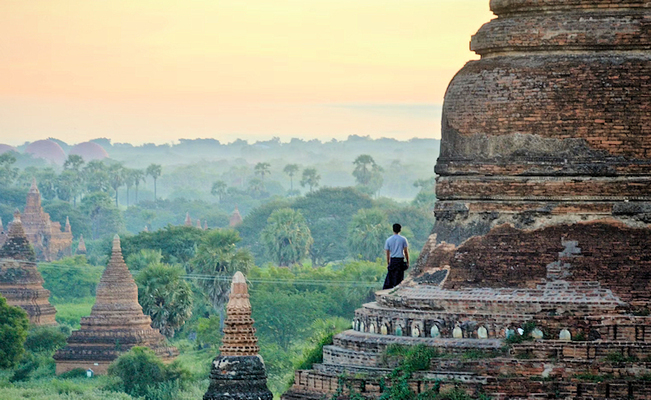 ---
What to See and Do in Asia
Asia is an incredibly diverse and fascinating continent, offering endless possibilities for travel and exploration.
From ancient temples and bustling cities to stunning natural landscapes and delicious street food, there's something special for everyone.
Join us as we explore the best things to see and do in Asia, and discover the rich culture and history of this fascinating region.
Some Suggestions of Things to See and Do in Asia
Experience the Ancient City of Bagan in Myanmar
Bagan is an ancient city located in central Myanmar, with thousands of temples and pagodas spread across a vast plain.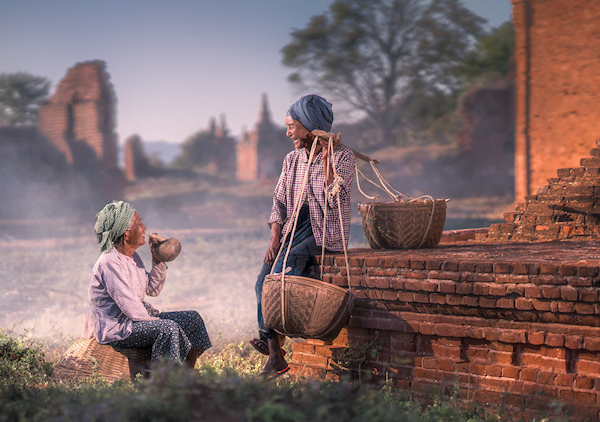 The temples were built between the 11th and 13th centuries and are considered some of the most impressive examples of Buddhist architecture in the world.
Visitors can explore the temples on foot, by bicycle, or even by hot air balloon. Hire a guide to learn more about the history and significance of each site.
Some popular temples to visit include Ananda Temple, Dhammayangyi Temple, and Shwezigon Pagoda.
Explore the Temples of Angkor Wat in Cambodia
Angkor Wat, located in Siem Reap, Cambodia, is an UNESCO World Heritage site and one of the largest religious monuments in the world.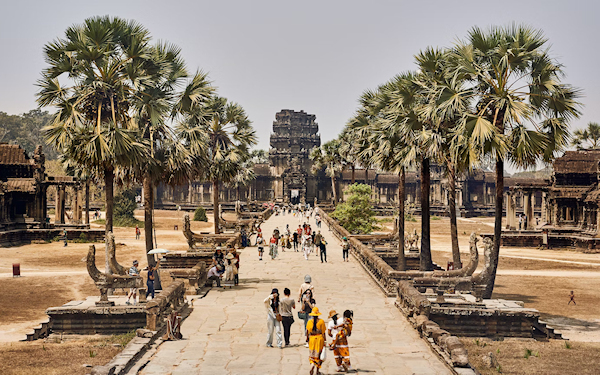 The temple complex was built in the early 12th century and is considered a masterpiece of Khmer architecture.
Visitors can spend the day exploring the sprawling ruins, which include several temples and intricate carvings, or hire a guide to learn more about the history and significance of each site.
Hike the Great Wall of China
The Great Wall of China is one of the most iconic landmarks in the world, and visitors to China should make it a priority visit.
The wall stretches over 13,000 miles and was built over 2,000 years ago.
Visitors can hike along sections of the wall to see the stunning views of the surrounding mountains and countryside, including the popular Badaling section near Beijing.
Relax on the Beaches of Bali, Indonesia
Bali, located in Indonesia, is known for its pristine beaches, lush jungles, and spiritual culture.
Some of the most popular beaches on the island of Bali include Kuta, Seminyak, and Nusa Dua.
Whether you want to soak up the sun, surf the waves, or take a stroll along the shore, Bali's beaches offer something for everyone.
Take a Cruise on Ha Long Bay in Vietnam
Ha Long Bay, located in northern Vietnam, is a stunning natural wonder that features thousands of limestone islands and islets rising out of the emerald waters.
Visitors can take a cruise on the bay to explore the many islands, caves, and lagoons, and to see the floating villages that are home to local fishermen.
Many cruises also offer activities like kayaking and swimming, and some even include cooking classes or Tai Chi lessons.
Try a Tea Ceremony in Kyoto, Japan
Kyoto, the former capital of Japan, is renowned for its traditional culture and historic landmarks.
One of the most popular cultural experiences in Kyoto is attending a tea ceremony, which is a ritualistic way of preparing and serving matcha (powdered green tea).
You can participate in a tea ceremony at one of the many tea houses and learn about the etiquette and history behind this Japanese tradition.
Some of the best places to experience a tea ceremony in Kyoto include the En Tea Ceremony, Camellia Tea Ceremony, Maikoya Tea Ceremony, Tea Ceremony Ju-An, and Waraku-An Tea Ceremony.
View the Taj Mahal in India
The Taj Mahal, located in Agra, India, is one of the most famous landmarks in the world and an UNESCO World Heritage site.
The stunning marble mausoleum was built in the 17th century by the Mughal emperor Shah Jahan as a tribute to his wife, Mumtaz Mahal.
Visitors can marvel at the intricate marble carvings, explore the gardens and fountains, and learn about the fascinating history of the monument.
Visit the Historical City of Ayutthaya in Thailand
An UNESCO World Heritage Site, Ayutthaya is located in the central plains of Thailand, 85 km north of Bangkok.
Once the capital of the Kingdom of Siam, the city features several ancient temples and ruins, including the impressive Wat Mahathat, which features a famous Buddha head entwined in tree roots.
During its heyday, Ayutthaya was a wealthy and powerful city, known for its opulence and grandeur. The city's rich history and cultural heritage make it an important part of Thailand's national identity.
Asia Travel Tips
Travelling in Asia can be a rich and rewarding experience, so be sure to take the time to enjoy the journey and make memories that will last a lifetime.
Be Mindful of the Environment
Many parts of Asia are home to beautiful natural landscapes and wildlife, so it's important to be mindful of your impact on the environment. Avoid littering and follow local guidelines for responsible tourism.
Embrace the Culture
Asia is home to many fascinating cultures, so be open to learning about and experiencing them. Attend local festivals, visit museums and historical sites, and immerse yourself in the local culture.
Get Off the Beaten Path
While popular tourist destinations can be fun, consider exploring some lesser-known areas to get a more authentic Asian experience. Talk to locals and ask for recommendations for hidden gems.
Learn Some Key Phrases
While English is widely spoken in many parts of Asia, it's always helpful to learn a few key phrases in the local language. This can help you navigate your way around and communicate with locals.
Plan Ahead
Asia is a vast continent with many different countries and cultures, so it's important to do your research and plan your trip accordingly. Consider the best time to visit, the places you want to see, and any necessary visas or vaccinations.
Respect Local Customs
Asia is home to many different cultures and customs, so it's important to be respectful of local traditions and practices. For example, in some countries, it's considered disrespectful to wear shoes inside a home or temple.
Stay Hydrated
Depending on the time of year and location, Asia can be very hot and humid. Be sure to drink plenty of water to stay hydrated and avoid heat exhaustion.
Stay Safe
As with any travel destination, it's important to be aware of your surroundings and take necessary precautions to stay safe. Avoid walking alone at night in unfamiliar areas and keep your valuables secure.
Try the Street Food
Asia is known for its diverse and delicious food, so be sure to try as many local dishes as possible. Be adventurous and try new things, but also be mindful of any food allergies or dietary restrictions.
Asia Tour Companies
There are many tour companies that operate in Asia. It's always a good idea to do your research and read reviews before booking a tour with any company.
A luxury travel company that offers customized tours to Asia with a focus on high-end accommodations and personalized service.
Offers tailor-made tours to Asia, allowing travellers to create their own personalized itineraries based on their interests and preferences.
Known for their youth-focused tours, Contiki offers trips to to several Asian destinations, including Bali, Thailand, and Japan.
They offer small-group tours to several Asian countries, including China, Bhutan, and Japan.
Specializes in small group tours that are focused on cultural immersion and off-the-beaten-path experiences. G Adventures offer tours in a variety of Asian countries, including India, Thailand, Vietnam, and Japan.
Offers luxury tours to Asia with a focus on cultural experiences and immersive activities.
Offers small group adventures in Asia with a focus on sustainable travel. Intrepid Travel offer a wide range of tours across Asia, from cycling tours in Vietnam to trekking in Nepal.
Offers small group tours and private tours to Asia with a focus on cultural experiences and adventure.
They offer a range of tours to Asia, including cultural and adventure tours in countries like India, Nepal, and Indonesia.
A boutique travel company that specializes in creating customized itineraries for travellers looking for unique experiences in Asia.
Offers guided tours to Asia with an emphasis on luxury and comfort.
A tour company that specializes in trips to China, Japan, Cambodia, and Vietnam; with a focus on cultural immersion and local experiences.
---